Everybody wants links from high authority websites. This article will go into depth on the reasons why high authority backlinks are important for SEO, and challenge the status quo on how to earn those links.
What is a High Authority Backlink?
A high authority backlink is a link from any website which has a high domain authority (DA) or high domain rating (DR) score of above 70.
Sites that have a DA or DR score above 70 typically have a huge volume of good links pointing to them, and they've been around for a very long time.
You want to earn as many high authority backlinks as you can, because they're going to increase your site's domain authority and help you rank higher in search engines.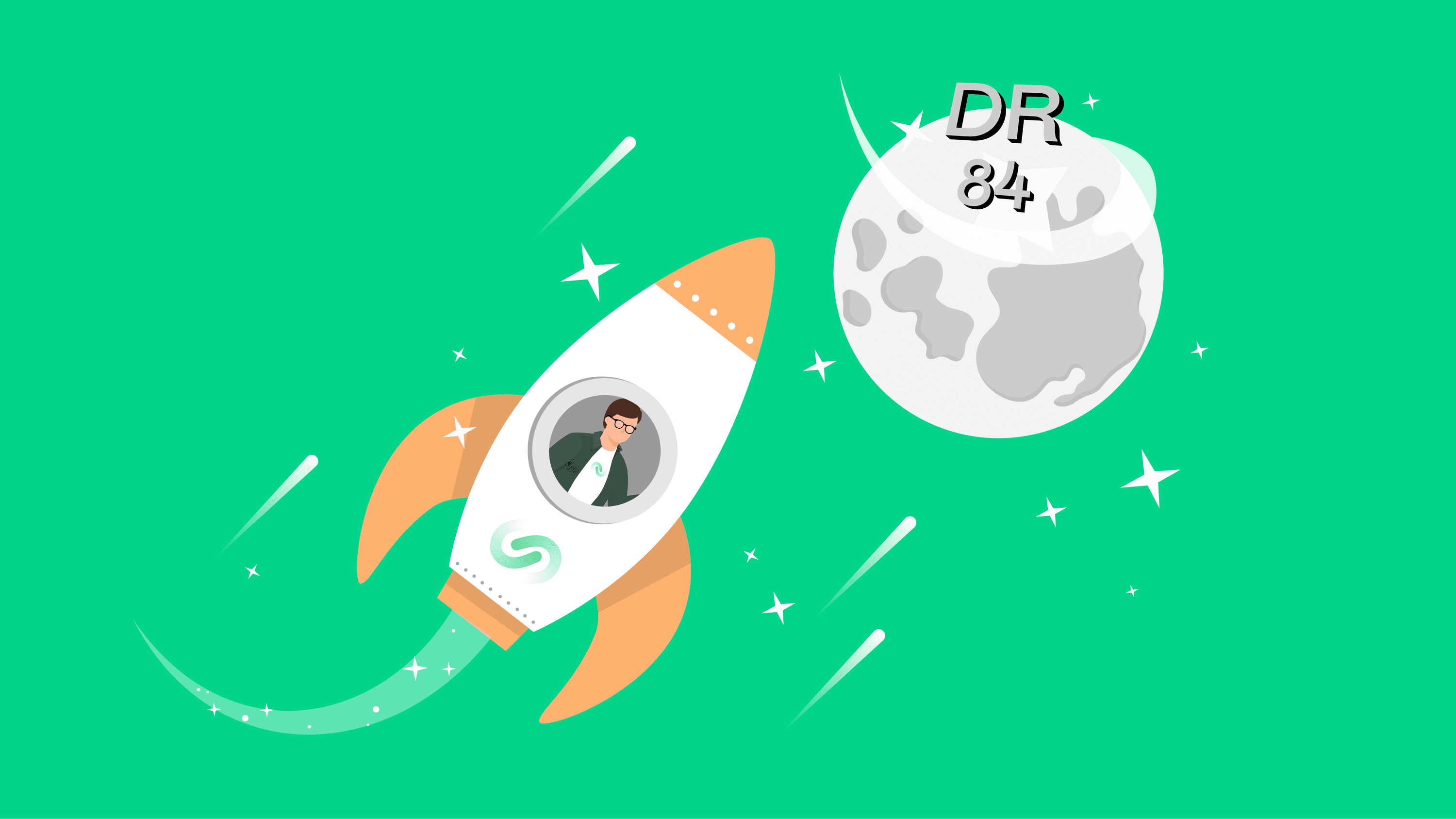 Let's Explain the Concept of 'Authority'
When people in SEO talk about a site having 'authority', they're really referring to whether it has a strong reputation as a thought leader in any given industry.
SEO software company Moz created a ranking system called 'domain authority', which ranks a website on a scale between 1-100. The higher ranking, the better your domain authority.
For example, Facebook and Amazon have an incredibly high DA score of 96.

Nowadays, the DA ranking system is seen as outdated by many SEOs, who prefer to use the Ahrefs DR (domain rating) system. Again, it's based on a score between 1-100, but is considered more accurate than Moz domain authority.
If you're looking to improve your DA score, check out this article we wrote – How to increase my domain authority.
How Google Judges Link Quality